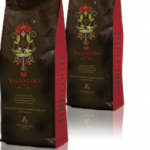 This is a list of some of our favourite BBQ sites on the web.
We give priority to Aussie sites and to independent retailers and innovators. If you'd like your site listed, contact Charcool.

Australia's premier BBQ advice site. "Blue" is an accredited Weber demonstrator and a passionate exponent of the art of smoking. Blue doesn't really believe in gas barbeques although his site provides a wealth of information about their construction, use and features. Blue's site hasn't been busy of late (we are trying to coax him out of retirement) but it remains an invaluable reference point for all things BBQ.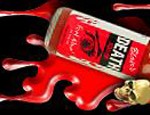 Meet Rob – Blair's "Ambassador of Death" Down Under. Death Sauce Australia has been a part of the Blair's Sauces and Snacks family since 1998 and is Blair's exclusive distributor Down Under.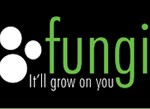 Chris is a "fun guy" who likes to grow mushrooms! BBQ and mushrooms (especially stuffed ones) make a fabulous combination so why not  grow your own fresh mushrooms at home with a "fungi" mushroom kit? And don't forget to check out his yummy mushy recipes.

These guys know all there is to know about the crying game! An invaluable resource of hot sauce. If you like it hot, you won't find better than this combination of reviews, articles and information for all Chilliheads

Down home, good ol' boy recipies. Worth a million!

A great little Aussie BBQ invented by Gold Coast manufacturer Grant Sampson. The Little Wombat is a full feature, stainless steel BBQ in an amazing compact package for use at home or on the move.
If you want to support Aussie innovation, the Little Wombat has that in the bag!
Septics love their BBQ.
So much so, Discovery channel gave these good ol' boys their own channel. Masterchef it isn't. You won't find a wrinkly cos lettuce leaf for miles but if you like ribs, chicken and beef, you'll love this.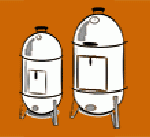 The Virtual Weber Bullet is dedicated to the Weber Smokey Mountain Cooker enthusiast, or for those who just want to learn more about this great cooker. It is also a great resource for tips on how to cook using other Weber kettle BBQs.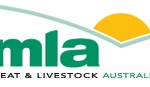 Is the Industry body for Australian Red Meat producers and exporters. There's lots of great information on beef, sheep and goat meat including history, market prices and industry statistics.

pinchmysalt is a site I like a lot.
Nicole's site specialises in food, recipes and photography. PMS has lots of simple recipes that are yummy and just as importantly, easy to copy. Her explanations are thorough and simple and her images, which she takes herself, are professional and exact. If I could only have one recipe site on the internet it'd be the award winning: pinchmysalt!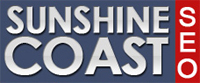 If you found us, it's because Brad has done his work! The internet is a big place so you need a SEO maverick to get found and Brad ticks all the boxes.
Brad leaves no stone unturned to ensure your website is ranked at the top of all the major search engines for the keywords and phrases that generate lead or sales for your virtual empire.
And no, you don't need to be on the Sunshine Coast to use benefit from his mastery.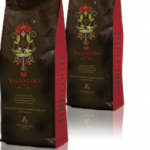 Valentina and Diana import a special range of Arabica beans from a small estate in their home country of Colombia to enhance Brisbane's gourmet coffee experience.